The Sorry Flowers, Poems by Julia Wendell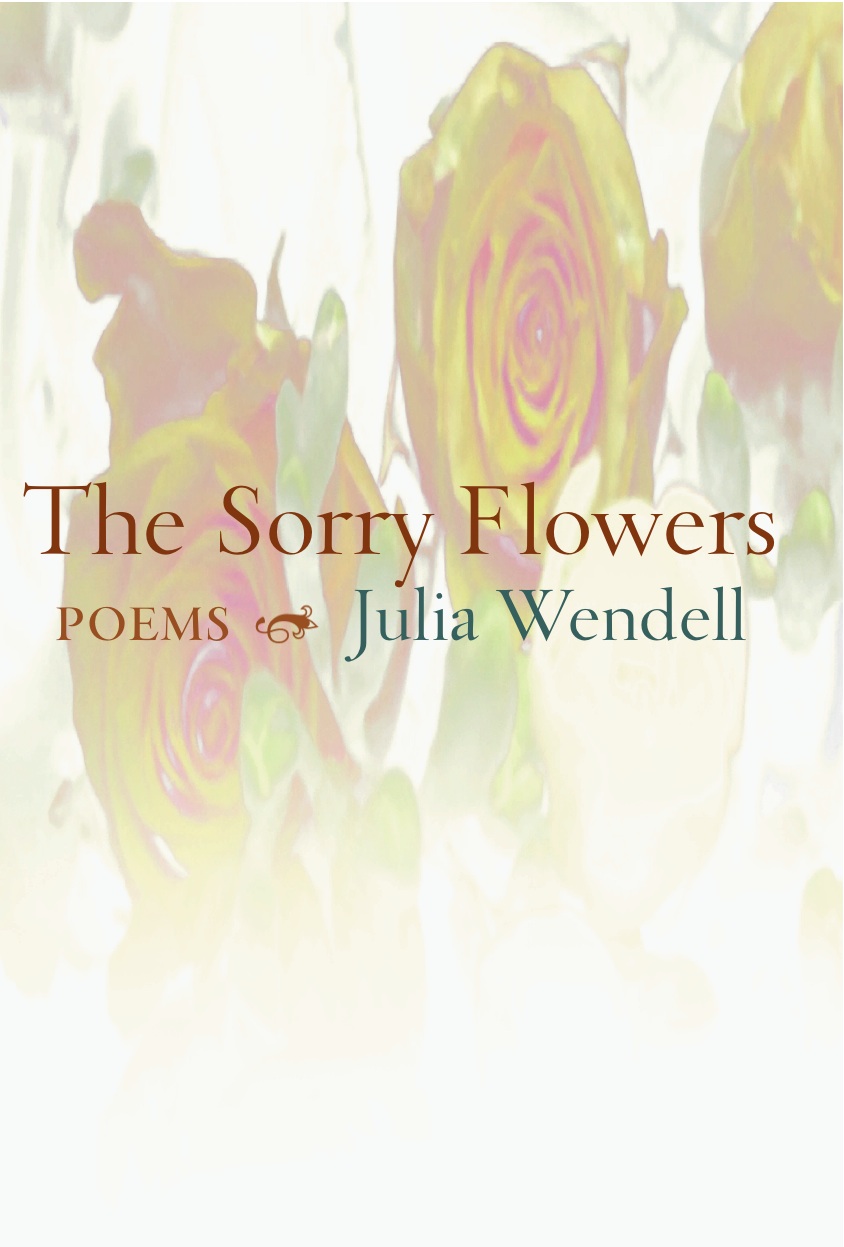 The fierce poems of Julia Wendell's The Sorry Flowers are full of hurt and love, moving between the past and the present with a sure, lyric step.
"Julia Wendell writes poems that give us back the world afresh; a world she reminds us how to love even as we mourn its losses. In her world, animals, family, nature all shape and reshape her soul until it becomes a guide for her readers, to help us make our way on our own difficult and mysterious journeys. These poems can shock and surprise, challenge and harrow; but always they entice, leaving us wanting more." —Jim Moore
Julia Wendell is the author of several books of poems, including Dark Track (2005). She lives in Maryland.
ISBN 978-1934999769, 96 pages