Animal Joy, Poems by Eric Fisher Stone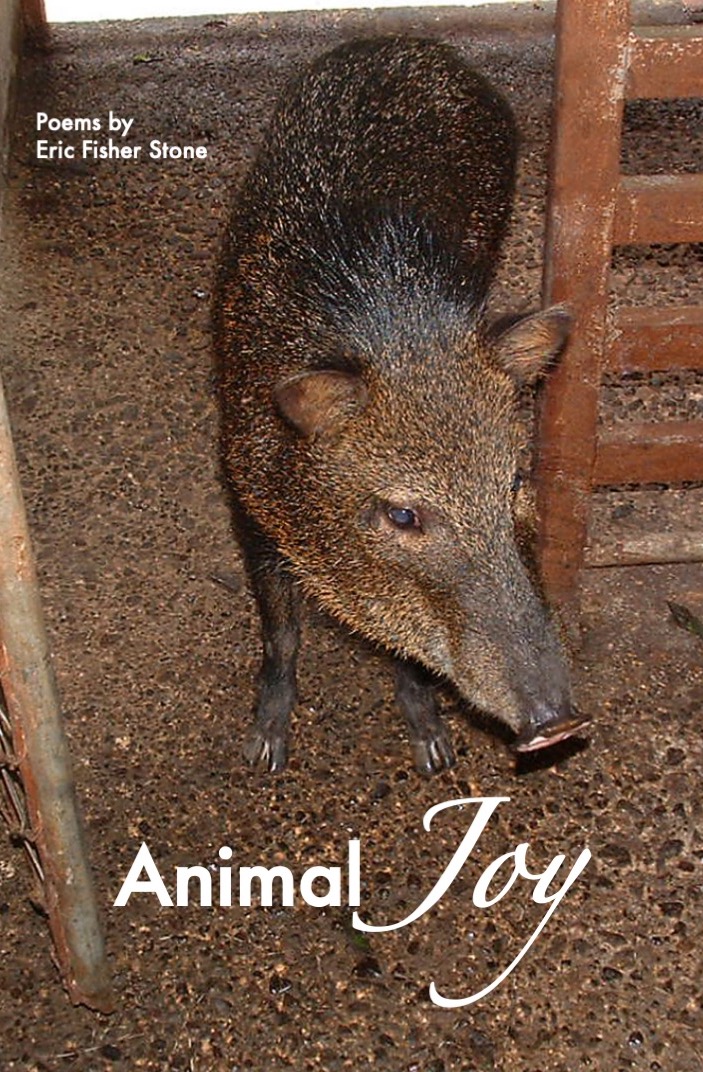 The earthy poems of Eric Fisher Stone's Animal Joy gather multitudes into their collective body - the physical, what is here, connected to the spiritual, what is out there.
Sample Poems by Eric Fisher Stone
Praise for Eric Fisher Stone's Poetry
"Eric Fisher Stone's Animal Joy is a hymn to the wild, both in nature and in ourselves. Stone speaks fluent poetry, his diction rich with the fierce beauty of living things. His calls on us to extend our empathy beyond our mundane blinders and to feel our kinship with the whole cosmos, from the tiniest amoebas to the heavenly spheres."-Zack Rogow, author of Irreverent Litanies and The Number Before Infinity
"His appetite for language that is multi-layered, muscular, often exotic, and always brilliantly metaphorical, is impressive." -B.H. Fairchild
"These poems are ecstatic and incantatory-part creation myth, part instruction manual for living, part cautionary tale-and are full of passion and love."-Deborah Marquart
Eric Fisher Stone is a poet and writing tutor from Fort Worth, Texas. He received his MFA in creative writing and the environment from Iowa State University. His first full length poetry collection, The Providence of Grass, was published by Chatter House Press in 2018.
ISBN: 978-1625493873, 102 pages