The Scientific Method, Poems by Kim Roberts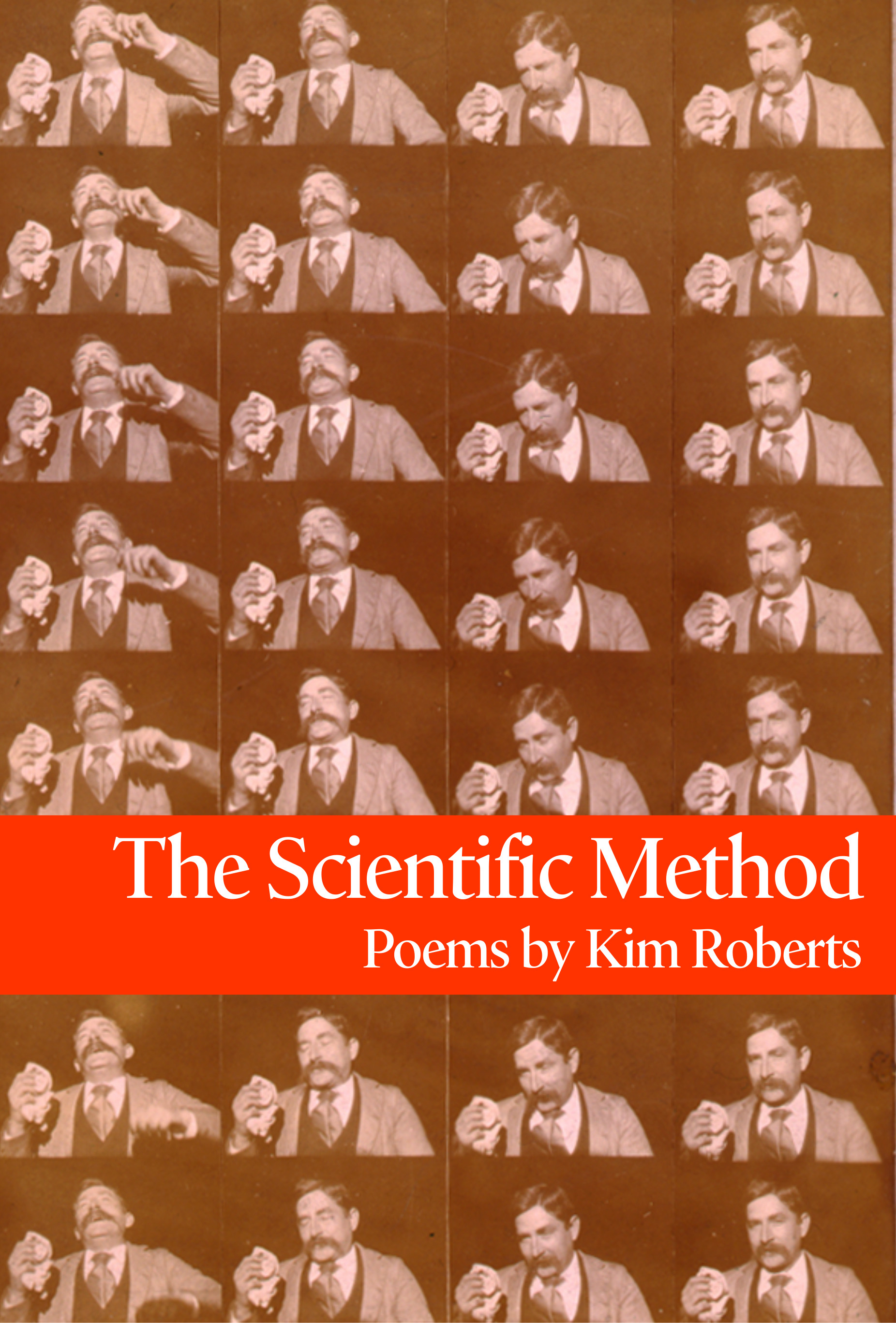 In The Scientific Method, Kim Roberts combines poems about Thomas Alva Edison and Carl Sagan, the strange mating habits of invertebrates and fish, and rondeaux about the United States presidents. She investigates the fascinating and tangled history of science, then applies that same precision to examine what it means to be Jewish and a resident of the American capital, Washington, D.C.
NEA Interview with Kim Roberts
"Kim Roberts's poetry uses a passionate microscope: it brings us into sudden intimate contact with the strange neighborhoods of the body, the mind, and of the living stone of the city. The Scientific Method ranges from the body's 'dark grottoes' of 'small words / long forgotten' in the hammer and anvil of the ear, to the moon of 1836, where 'a race of flying men,' were seen praying in 'sapphire temples.' With Elizabeth Bishop's eye for vivid detail, Roberts shares the names for aluminum conductors, 'lupine, valerian, narcissus,' and the curious mineral threads of radiola: 'spiked crowns, chandeliers and lobed planets.' A book of wondrous discoveries, and luminous portraits. Nikola Tesla only stayed 'in hotel rooms with numbers // divisible by three'; Walt Whitman fingers the phrenologist's 'white porcelain head,' its 'butcher's chart' sections of 'Appetite, Grief.' Later, it is Whitman's own brain that smashes on the mortician's floor, 'Caution skidding.' Roberts ends with a beautifully strange tour of a Washington few people see. A quick, impulsive, witty, surprising, exhilarating book."-David Gewanter
"Kim Roberts is preeminent as a writer of 'science poetry.' The Scientific Method looks at icebergs, oysters, astronomy, chemistry, labs, T-cells-language immersed in the many fascinations of life on earth. There's a fire inside this poetry where intrigue led to imagination, commanding the page with startling lines, esthetics, and tonal geography. This book also connects to our cultural norms: Roberts has knowledge of history which she arranges, vibrantly, to stories. We have here a hallmark-intelligence and passion turning practical facts into poetic truths-this is a master work by a master poet."-Grace Cavalieri
"Sciences and governing systems, like poetic form, are merely methods. What moves us-emotionally as individuals or collectively as a species-is how we use those methods. With linguistic and formal diligence as well as wonder and curiosity, Kim Roberts has written a smooth-reading collection of poems that respects a reader's intelligence without denying that we come to poems for more than scientific or historical data. 'I don't really understand T-cells,' Roberts writes at the opening of 'Immunity' before going on to 'imagine T's posted at intervals/ in [her] bloodstream' then pondering 'is T merely the first initial/of a long, inscrutable, Latin word?' This is a book that loves its terminology-Latin or otherwise. It also loves its humble questions-'Is the chimney a chute of air […] Or is the chimney the bricks,//the mason's careful art?' And such questioning can be applied to poetry. What is the poem-the veracity of its elements or the alchemy? The Scientific Method's answer is 'both.'"-Kyle G. Dargan
Kim Roberts lives in Washington, DC. She co-edits two literary journals, Beltway Poetry Quarterly and the Delaware Poetry Review. She is the recipient of grants from the National Endowment for the Humanities, Humanities DC, and the DC Commission on the Arts, as well as grants to be a writer-in-residence at 15 artist colonies. The Scientific Method is her fifth book of poems.
ISBN 978-1625492166, 104 pages, $19