Dream Wilderness Poems, Poems by Kevin McKelvey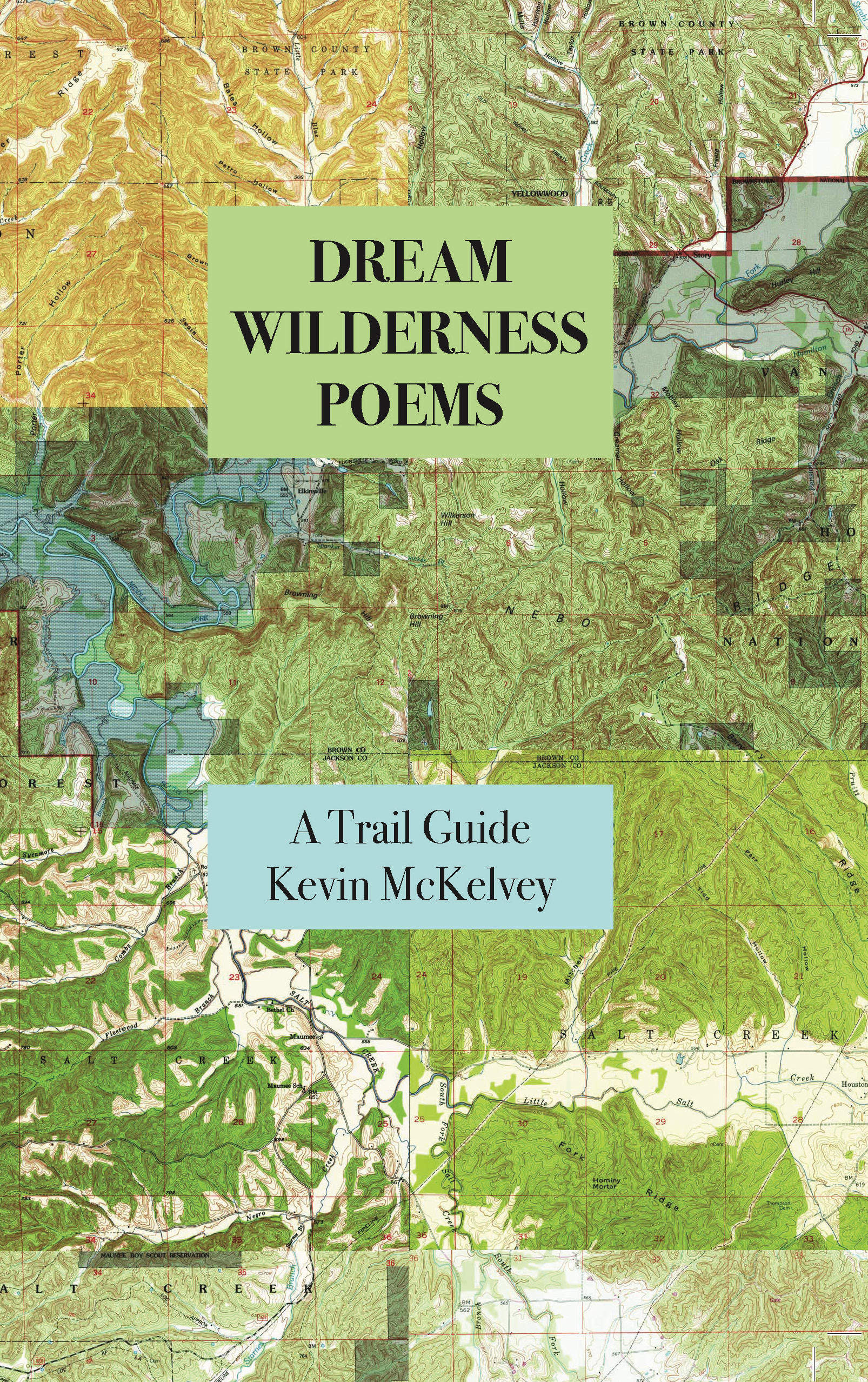 The 13,000-acre Charles C. Deam Wilderness Area, named after Indiana's first state forester, is the state's only federally designated wilderness area. Since its inception in 1982, nothing with wheels is allowed in the wilderness. Principles of ecology and natural succession manage the wilderness. This collection engages the life and history of this wilderness region.
Sample Poems by Kevin McKelvey
"By concentrating on the formation of 13,000 acres of wilderness from a patchwork of hardscrabble, ridgeline farms in Southern Indiana, Kevin McKelvey has made an ecological epic for our time. Constructed of a polyphony of voices and documents, but beholding to a single consciousness, Dream Wilderness is history, science, journalism, politics, and fable. It is a meditation on the land, on permanence and mutability, and a conversation with Basho intermediated by the dramatic monologues of the incorrigible trickster, Darrig MacSheever. It is a formidable debut, a book to keep close and carry."--Rodney Jones
"As someone who was born and raised in Indiana, I'm thrilled that Kevin McKelvey has taken on the task of translating a portion of that state's landscape into poetry. These poems are fresh and vital-abrasive where they need to be abrasive, consoling where they need to console, exploring the possibilities of a wildness that is deeply rooted in McKelvey's psyche. The true strength of this collection is its insistence that all things are connected, that 'beauty' has myriad manifestations, that local knowledge is the only true knowledge, and that through an embrace of the land that sustains us we can begin to heal old wounds."--Todd Davis
Kevin McKelvey is a place-based poet, writer, designer, and social practice artist and works as an Associate Professor and Director of the MA Program in Social Practice Art at University of Indianapolis. He earned an MFA from Southern Illinois University Carbondale and a BA from DePauw University. He is currently at work on a novel, a poetry collaboration, and other projects. He lives in Indianapolis with his wife and three children in a farmhouse surrounded by old-growth beech and maples. Find him online at kevinmckelvey.org.
ISBN: 978-1625492593, 158 pages