Terrain, Poems by Julia Lisella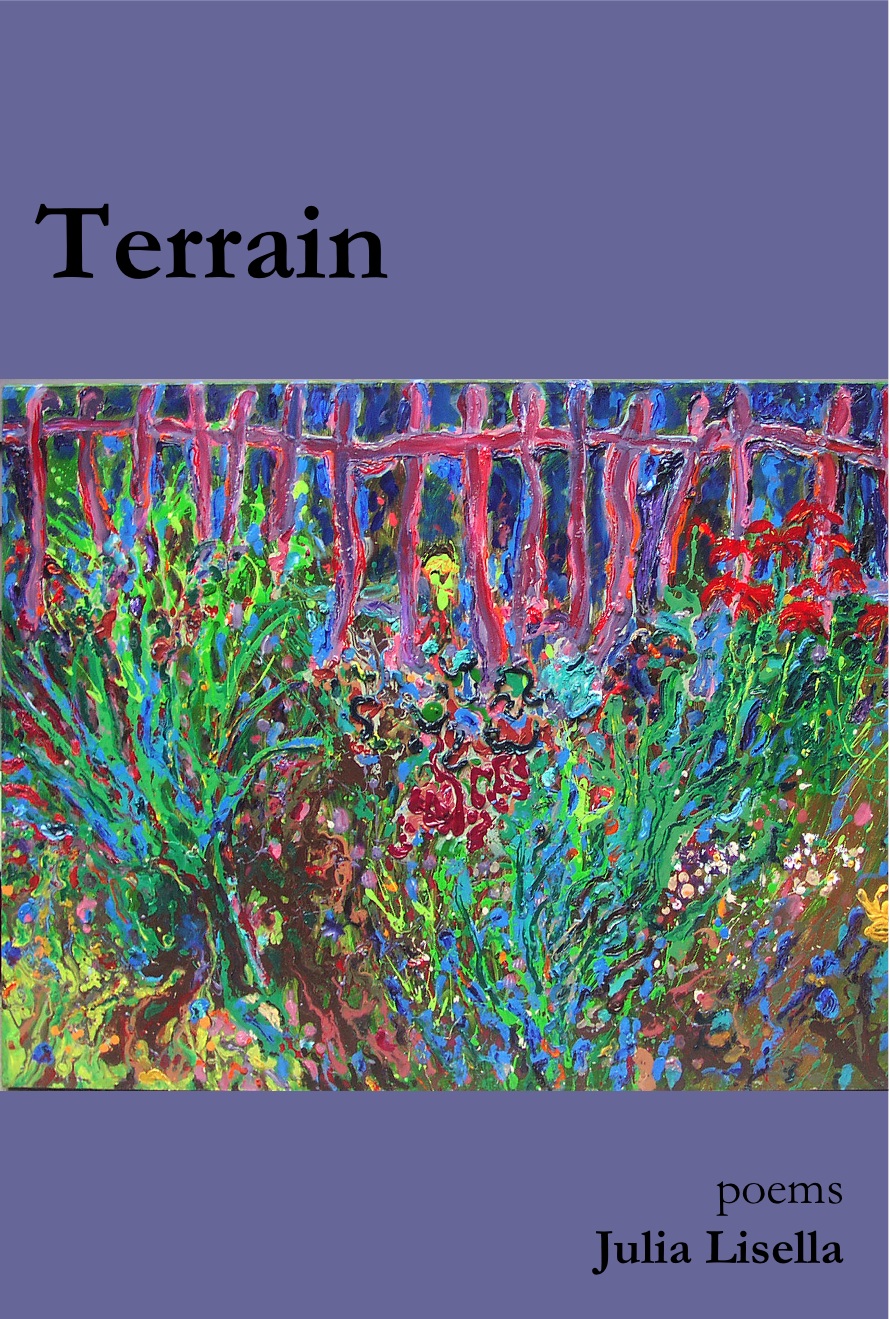 Julia Lisella's Terrain is a book suffused with quiet rhythms: of birth and death, of pain and healing, of turbulence and calm. She maps a wide terrain indeed, and her haunting music touches both the ear and the heart.
"'We go like soldiers to the ordeal/of happiness,' Julia Lisella writes in her brilliant new book Terrain. Lisella explores intimacy, but there's no predictable domesticity in her vision. Though the poems are crystalline, the work opens outward, into complexity, the contingency of history, and a beautifully tempered wildness. These poems are deeply felt, deeply imagined, and burnished by a dazzling poetic integrity."--D. Nurkse
"Julia Lisella's poems go to that deepest place in us--the place where we confront ourselves as parents, as children, as spouses--as thinking and feeling beings in relation with others. The poems consider life with neither sentiment nor terror, but rather with a calm and intent reflectiveness. Her clear-eyed and moving meditations on the complexities of love and of identity acknowledge 'that there's a clangy, demonstrable unholiness/to everything we long for.'"--Cammy Thomas, author of Cathedral of Wish
Praise for Love Song, Hiroshima
"Julia Lisella's Love Song Hiroshima is a chapbook with full-length power, richly satisfying, cinematic in detail, lyric in rhythms....Here is a vivacious, wise mind at work, a memorable gift to the reader."--Charlotte Mandel
"What is the language of silence? How does the past inscribe itself into our lives? What is the emotional dialect of the family we come from? What have we learned of the inflections of pain, endurance, and love? These are the radiant energies and complexities out of which Julia Lisella has written Love Song Hiroshima. Her poems... register shiftings in our deepest being, where the meanings are..."--Fred Marchant
"Julia Lisella's vividly detailed poems beautifully capture the complex mysteries of a girlhood spent on the hyphen between 'Italian' and 'American.' Those of us who have lived the experience she records in 'Song of the Third Generation' will recognize with special poignancy the truth of her claim that 'Somewhere in the old country/we breathed text/without knowing how to read,' but her book will also speak to all who want to understand the distinctively twentieth-century journeys, joys, and pains she explores."--Sandra M. Gilbert
Julia Lisella is the author of Love Song Hiroshima (Finishing Line Press, 2004), a chapbook. She holds an M.A. in creative writing from New York University and a Ph.D. in English from Tufts University. She has received several community teaching grants through the Massachusetts Cultural Council and has held residencies at the MacDowell, Millay, and Dorset colonies for the arts. Currently she is assistant professor of American literature at Regis College in Weston, Massachusetts.
ISBN: 978-1933456751, 84 pages