Traveler & Other Poems, Poems by Karl W. Carter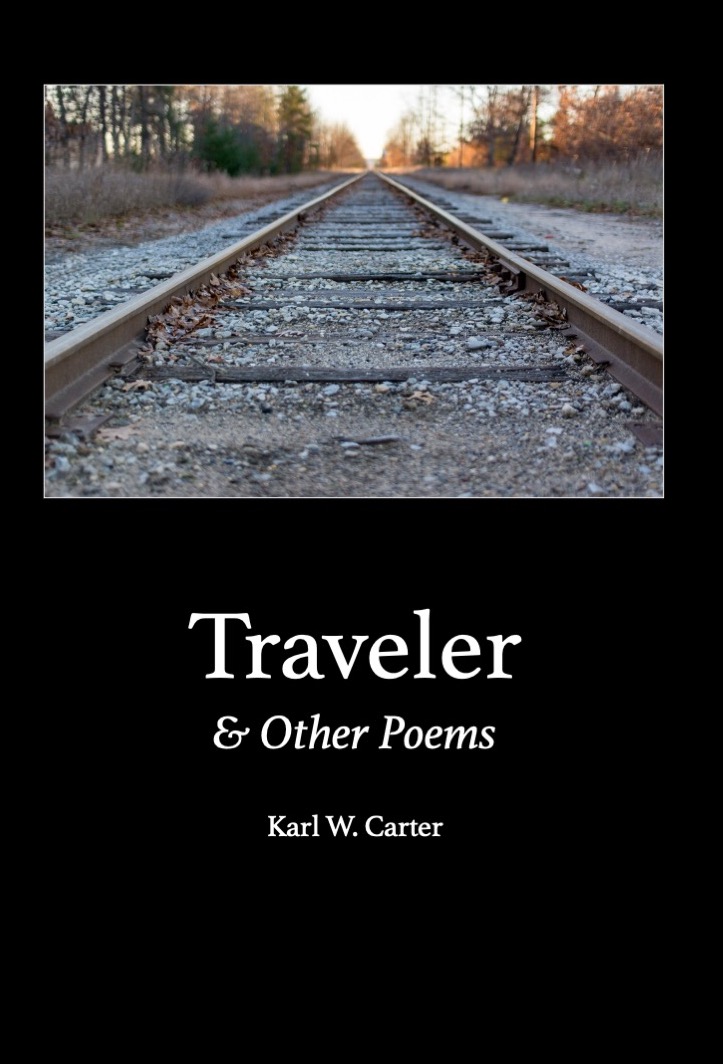 The eloquent notes of this collection by Karl Carter call forth deep feelings and long history.
Sample Poems by Karl W. Carter
"This is a deep song, a river of wide blue and liquid notes. Karl Carter's poems are bittersweet and expansive a reminder of why I read at all. Wade into the wide blue notes of this book."- Joe Hall, Poet / English Professor, Daemon College, Buffalo, New York
"Traveler is a map of Carter's most significant influences. From his childhood when 'a flotilla made from the archives of yesterday's news/ folded into a maritime fleet that set sail to the minor tributaries/of the Mississippi; he warms to the Biblical tale of Moses, and honors a series of heroes (including Amiri Baraka, Dorothy Height, Prince, and Miles Davis). This book is a celebration of those who lit the path. It is in the end a map of how to thrive."-Kim Roberts, Editor, Beltway Poetry Review
"This is a book of love poems; poems of personal love and those of love for a people. In this collection, Karl Carter, successfully, leads the reader on journeys of warm reminiscence which takes one back to the glory and pain of adolescent and adult love. Then, we get to 'Seafarer' which is followed by other poems which, sometimes, evoke blinding anger and sadness. There are no glib attempts to be creative here, just the stark, sobering, reminders of the rampant assault on our humanity in this hemisphere and elsewhere. Then, again, the love shines through."-Ken Forde, Poet
Karl W. Carter, Jr. is the author of Southern Road and Selected Poems, winner of the 2019 IABA International Book Award from the African American Historical and Genealogical Society. Traveler & Other Poems is his second book.
ISBN-13: 9781625494108, 58 pages, $16