Exodus, Poems by Janet Ruth Heller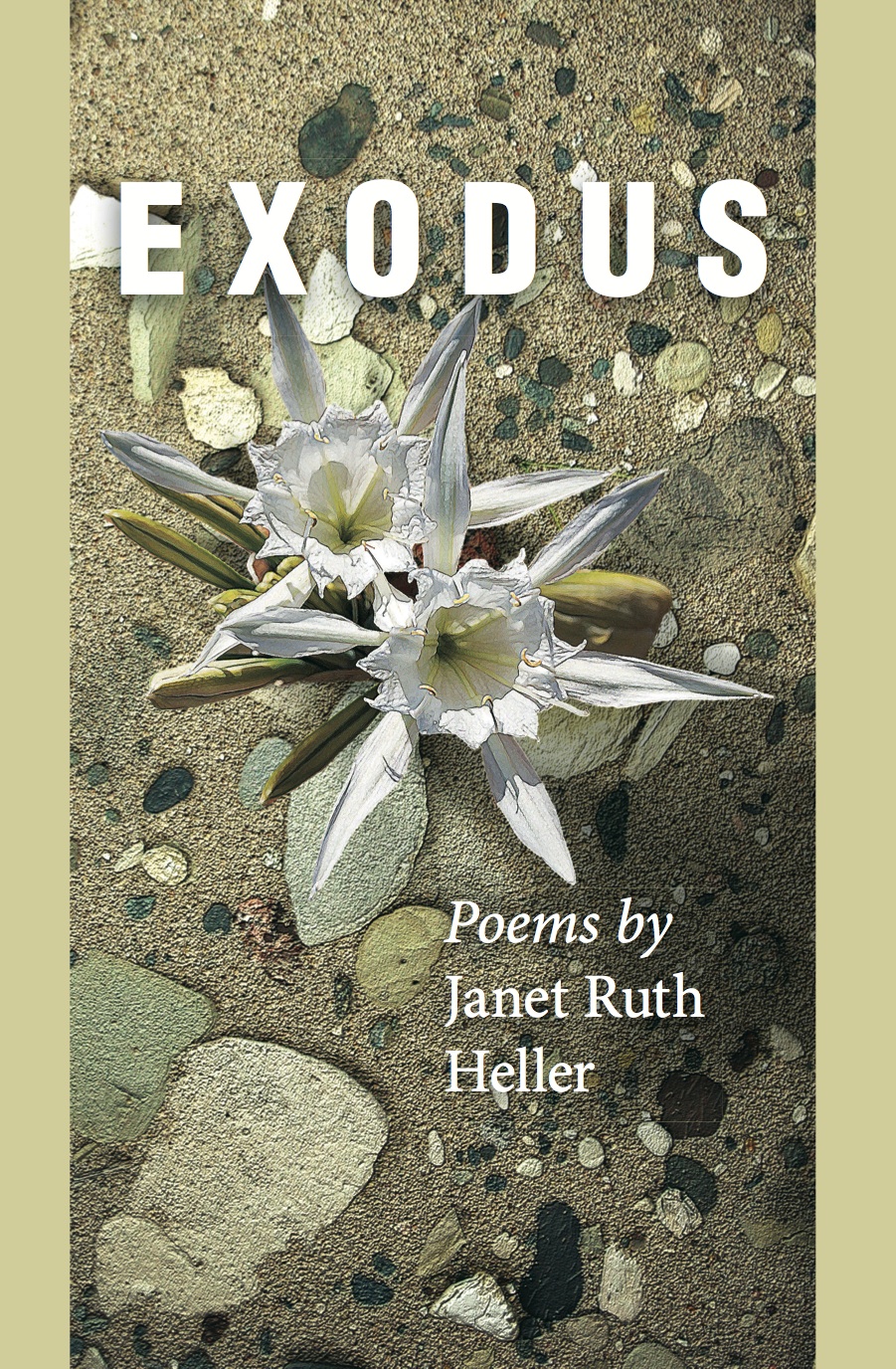 The poems in Exodus are modern re-interpretations and psychological explorations of the people and events in the Bible. A central metaphor is the exodus from Egypt, which represents the journeys that people take: trying new experiences, leaving a bad relationship, finding a new job, taking risks. Many of the poems are dramatic monologues from the perspective of a character in the Scriptures.
"In this ambitious collection of poems, Janet Ruth Heller takes on the voices of a wide range of Biblical figures, giving them a fresh, contemporary feel as they weigh in with their own versions of these well-known stories. There are humor, wit, and compassion in these retellings. These humanizing, sympathetic portraits should resonate for all readers, regardless of one's faith or lack of faith. She makes bold new footprints on these familiar paths."--Jim Daniels
"With her collection Exodus, Janet Heller earns her place in the vibrant tradition of the midrash that begins with writings from the second century and continues to live in the hip hop of contemporary rapper Matt Bar and in Robert Crumb's Genesis. In her lively and inventive 'retellings' of events from the Bible, Heller gives us an Exodus--not simply the journey from Egypt but the very notion of change itself--that is beautifully mortal, compellingly present."--Nancy Eimers
Janet Ruth Heller has published the poetry books Folk Concert: Changing Times (Anaphora Literary Press, 2012) and Traffic Stop (Finishing Line Press, 2011), the scholarly book Coleridge, Lamb, Hazlitt, and the Reader of Drama (University of Missouri Press, 1990), and the award-winning children's book about bullying, How the Moon Regained Her Shape (Arbordale, 2006; 6th edition 2018). Janet is a founding mother of the Rape Crisis Center in Madison, Wisconsin, and of the literary journal Primavera. She has a Ph.D. in English Language and Literature from the University of Chicago. Janet is a past president of the Society for the Study of Midwestern Literature, and she currently serves as president of the Michigan College English Association. Janet lives in Portage, Michigan, with her husband. Her website is https://www.janetruthheller.com.
ISBN: 978-1625490612, 88 pages